Office space was acquired in a building owned and occupied by another large corporation. That created a branding issue. The goal was to make the space feel like it belonged to a pharmaceutical company, so when employees came in to the office, they felt like they were in the right place. A logo was not going to do.
My main communications objective was to bring the history, legacy, present, and future of the pharma company to life. Most employees have no idea what it looks like inside of a research lab or manufacturing plant. They are also unaware of the many milestones the company has achieved and how it reached out globally to help those in need.
​​​​​​​
The installation communicates 118 years of history, research, development, manufacturing as well as corporate responsibility.
​​​​​​​
Employees now have a full understanding of what the pharma company does and how it benefits the world.
​​​​​​​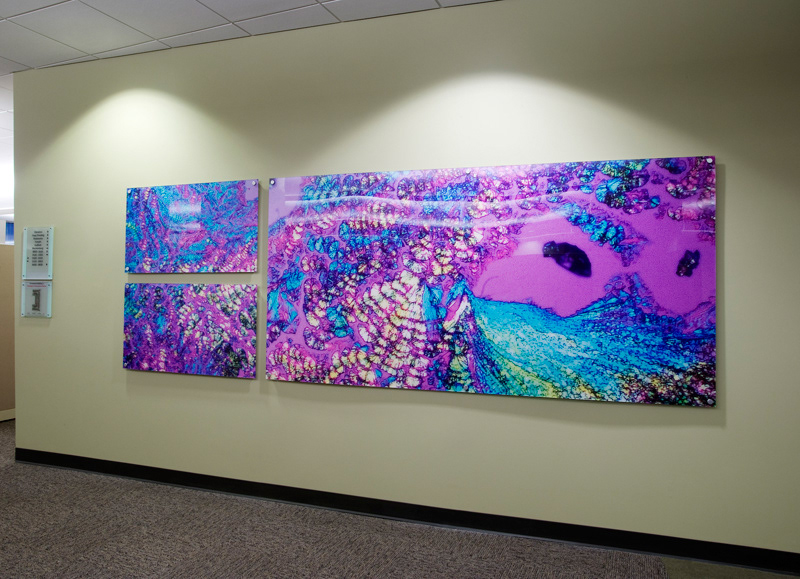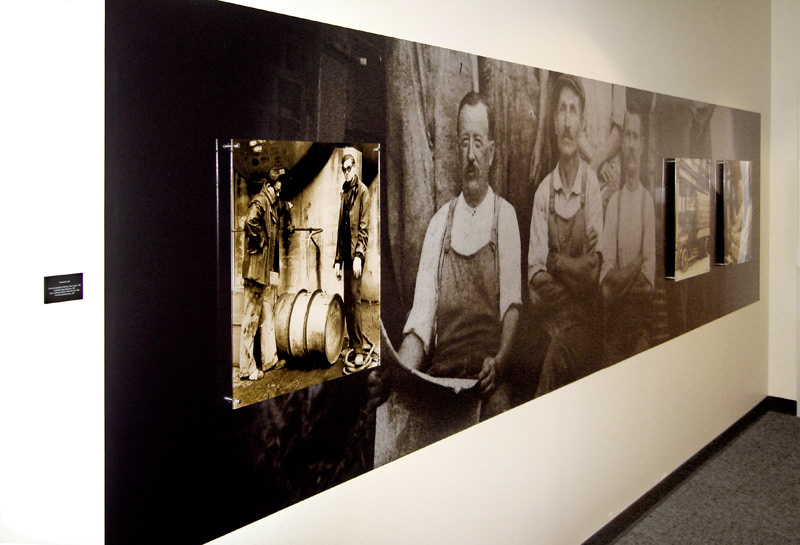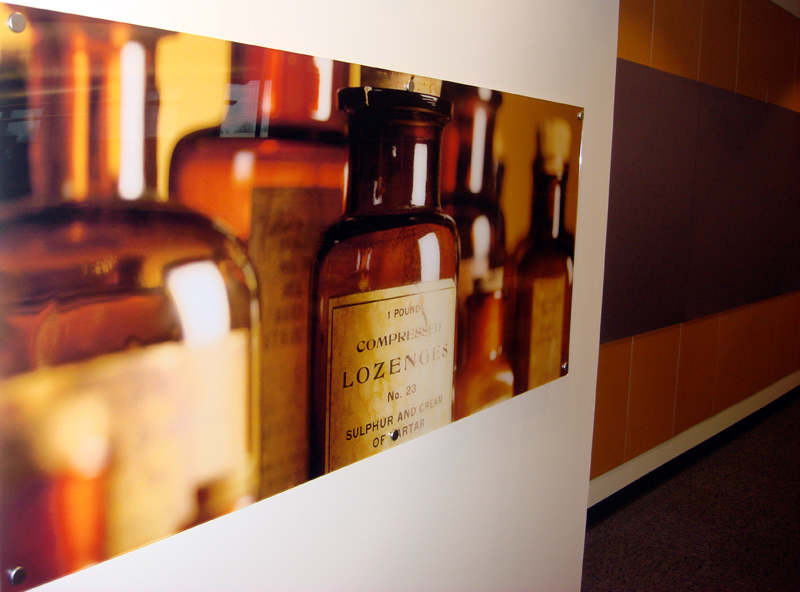 This project received three industry awards in the category of environmental design.